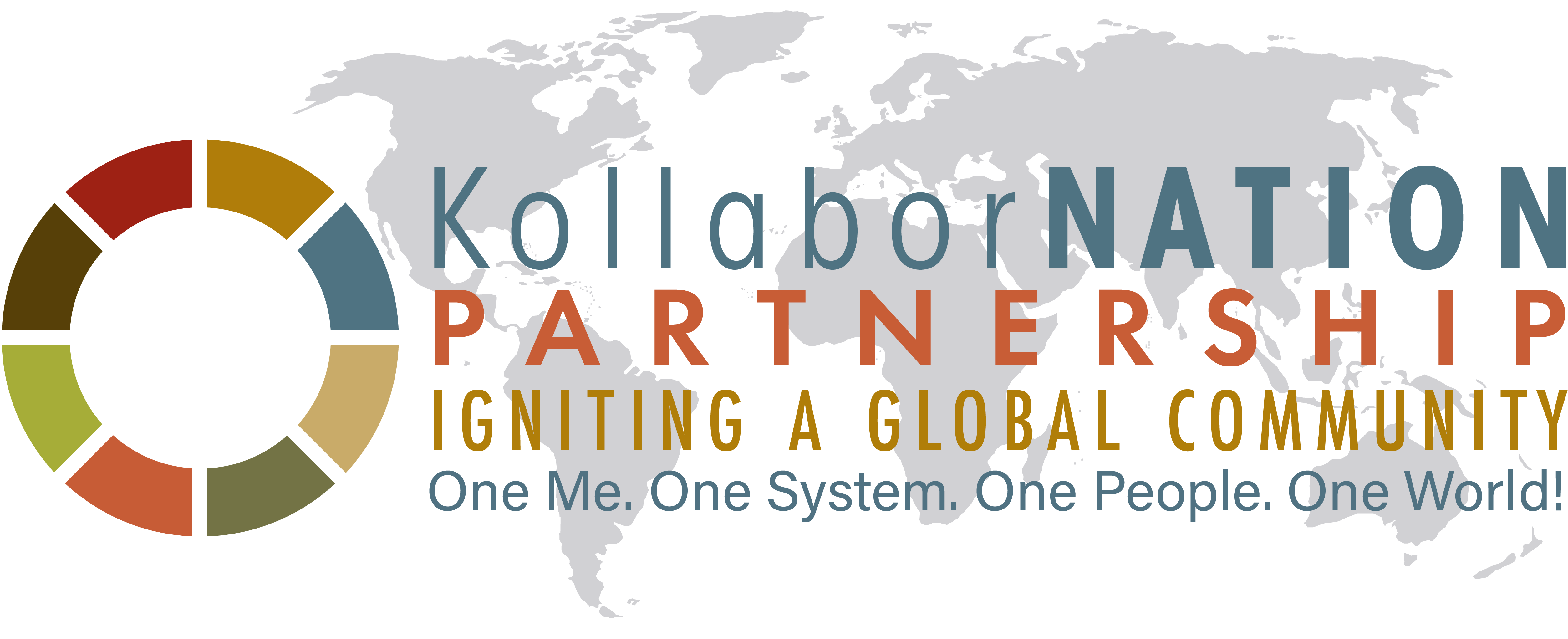 We believe that the world is one system and that we are all interconnected. We believe that when we connect who we are to our work and the world, we can create a more just and sustainable future.  We call this a "WholeOCRACY!"
Do you see the world as one system?

Do you want to connect to yourself, your job, and the world...an environment where you can plant your passions to take root and grow in incredible ways?

Are you an innovator who wants to tell your story as a K-Cast Podcaster so you can teach and ignite others to lead change?

Do you want to invest in yourself, your work, and your community to transform and grow?

Do you want to connect and form partnerships to collaborate and pioneer innovation hubs that address real-time challenges in a real-time world?

Do you want to build the two-way super highway where government services and community needs connect to serve and support all?

Do you want to give back to yourself, your job, and your community?

Do you want to champion legions of  "MissedABILITIES" in Society?

If you answered YES to all (or most) of these, then the KollaborNation Partnership is for you!
---
Launching Thursday, July 27, 2023 - Midtown - Sacramento, California!
---
What are the BENEFITS of the KollaborNation Partnership?
A new way of seeing, being, and activating in your world of life, work, and community!
Tools and resources for connectivity - where all are independent and interdependent, so we grow and increase our excellence and performance in tandem!
The opportunity to collectively pioneer innovation and change leadership - YOU CAN and YOU WILL make a difference!
It's about REAL-TIME PARTNERSHIP, PROJECTS, AND OUTCOMES - The type of collective excellence and personal best that changes the world!
Are you ready to invest and kickstart a new juncture of your life and career? Then the KollaborNation Partnership is for YOU!
Intrigued?  Listen Now! 
---
Our Experience?  We have a decade+ as leaders of innovation and change pacesetters for the State of California!
As a "Whole Systems Approach," the California Innovation Playbook for Government Change Agents has pioneered innovation for the State of California.
Our top-down, bottom-up, and across-the-middle approach led to real-time innovation with 1000's of state employees.
We WROTE THE PLAYBOOK and here it is!
---
Join the KollaborNation Partnership and become a Cal-IPGA Member Today. We're a Movement!